Better data for the delivery of grant funded social services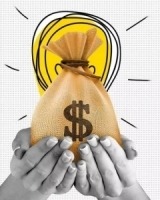 Abstract
The Australian government delivers social, educational and health services via a mix of direct government provision, contracting out arrangements and grant programs. The extent and importance of grant programs for the delivery of social services is not always appreciated. While it is difficult to obtain a detailed picture of the trends in the Commonwealth Grants programs that are used to fund social services, these programs have grown in value and are now a central part of how services are delivered in Australia. State and territory governments also have a range of grant programs that are used to support the delivery of services.
A significant proportion of the services funded by grant programs are directed to people who have complex, multiple and overlapping issues including poverty, drug and alcohol and mental health problems, have experienced discrimination, or have experienced violence and many are not well served by standard social services provided directly by government or via contracting out arrangements.
While grant programs have become an essential part of the delivery of services and emergency relief, there have been concerns over many years about how they have been administered and the extent to which they achieve their objectives. Such concerns have been raised by parliamentary committees and the Australian National Audit Office (ANAO) (e.g., ANAO 2016; ANAO 2018, 2018). A consistent finding has been that there is a lack of performance data collected, problems with IT systems both in terms of what data they collect about the extent and nature of services/assistance provided and a lack of outcomes data.
It has long been recognised that people with complex and intersecting issues may have several different types of support services and that achieving the best possible outcomes requires coordinated and connected service delivery. One of the keys to achieving coordinated service delivery is services being aware of the range of other services an individual is accessing (or not accessing) and potentially information about the nature of services/assistance being provided. Sharing of information between services can:
reduce the need for people to have to retell their story whenever they go to a new service, or even another part of a service they already attend.
increase the accuracy of data services have on the range of other services a client is accessing (or services they are not accessing but which they could potentially benefit from).
Linked data on the use of services can also be used at the system level to identify:
identify changing needs for services in specific communities or for particular cohorts.
have a clearer picture of the different kinds of services people use when facing particular problems or circumstances.